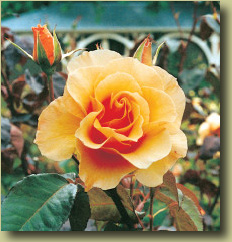 Photo by Suzanne Parker.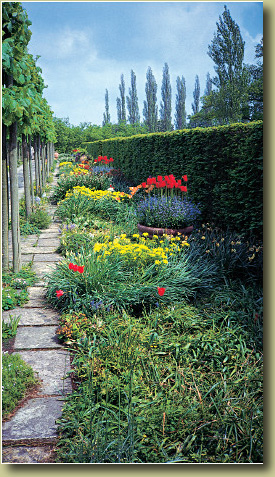 Sissinghurst Castle Garden. Photo by Paul Coopersmith.
Dear Garden Enthusiast,
Welcome to COOPERSMITH'S, North America's oldest and most trusted garden tour company. For the better part of thirty years I've used this space to talk about the highlights of our upcoming season, and point out how our One-of-a-Kind Tours™ differ from the competition. This time around, I thought I'd let some of our tour members speak for themselves. The following is a selection of comments culled from the many hundreds of enthusiastic e-mails, letters, feedback forms, and phone calls that we have received over the past few years.
"It was such a joy to be able to spend time in such special places — a nice flow from large gardens to smaller, more intimate ones. Both Jane and Brian were wonderful to travel with, each so competent and thoughtful in every way." — Penny Bauer, Langley, WA
"Every day [on the Oxfordshire tour] was different — every garden more beautiful than the last." — Franka Correia, The Woodlands, TX
"I had a wonderful time on the Emilia Romagna tour. It was my first organized tour and I am afraid that the standard has been set very high. Unless I travel with you exclusively I may be disappointed!" — Betsy Milano, San Francisco, CA
"The garden owners, head gardeners, and other local guides were exceptional, as were the accommodations and food...Altogether it was a perfect melding of art, architecture, horticulture, and history." — Bill Frentz, Cos Cob, CT
"Jane was the best tour manager ever, and Brian, our driver, was special, too. The gardens were spectacular and far exceeded my expectations, as did everything about the trip." — Betty Kansler, Baltimore, MD
"Alan Cross's knowledge of Scottish history, as well as the history of each garden, made this an incredible experience!" — Bill Barlow & Blanche Raff, Great Falls, VA
"Thank you for all the wonderful travel memories from England, Scotland, and Wales. They are some of the best memories of my life." — Marilyn O'Shea, Summit, NJ
"Our final vision that Sunday morning as we left Corse Lawn was [hotel owner] Giles waving from the drive as our coach pulled away. Thank you, Paul, for offering 'Springtime in the Cotswolds.' It was indeed perfect!" — Judy Kolar, Fairchild, WI
"Just wanted you to know this was a spectacularly wonderful trip! A special 'thank you' for your superb itinerary. We loved every minute of the tour!." — Joyce Woltman & Clifford Dossigny, Carbondale, CO
"You have taken care of Mother and my sister beautifully! The flowers, the Champagne, the personalized attention is very much appreciated. Thank you so much!" — Gene Robinson, Birmingham, AL
"I yearn for a COOPERSMITH'S trip, especially with Alan Cross. It is the ultimate relaxation. Never a worry—and wonderful accommodations, food, and sites. Alan does things so completely and effortlessly. It's better than a week of massages!" — Carol Townsend, Dana Point, CA
"I loved Kyoto. Our Zen garden guide was superb, and the bonsai nursery was fantastic. Toshi's excellent leadership made this trip a great memory.." — John Willson, Clinton, WA
"This has been an amazing adventure for me. I will return home with optimistic plans for my garden, along with thoughts about another trip." — Diane Synhorst, Princeton Junction, NJ
I wish I had room to fit in a few more of these. But I think you get the picture. Come join us in 2015. And see for yourself what makes our tours truly One-of-a-Kind!
Happy travels,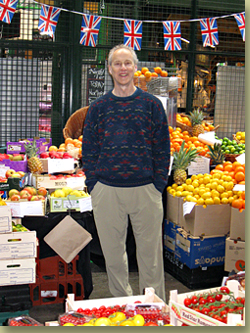 Paul at Borough Market, London. Borough has become one of the largest and finest open-air food markets in all of Europe. Photo by Suzanne Parker.
"Exceptional private tours, [by] a luxury garden tour specialist..."
— Martha Stewart Weddings
"A company that specializes in small groups [where members] are often taken to private gardens rarely seen..."
— The New York Times
"My wife recently had the good fortune to meet and speak with [famous English horticulturalist] Penelope Hobhouse, who recommended your garden tour as one of the two best in Europe..."
— Collier Espy, Jr., Dothan, Alabama